How does Opticalc work?
Protection against limescale and corrosion
The unique dosing system in the Opticalc cartridge allows a controlled and precise phosphate dose of 3 mg/l (on average) to be added to the water. The added phosphate minerals will naturally bind with the calcium and magnesium minerals present to stop them from developing into calcium crystals when heated. This prevents harmful calcium deposits.
Extra protection against corrosion
These phosphate minerals also offer ideal protection against corrosion. The minerals form a thin protective film along the inside of water pipes and boilers, and on heating elements.
This protective layer prevents corrosion from occurring and therefore possible lead contamination.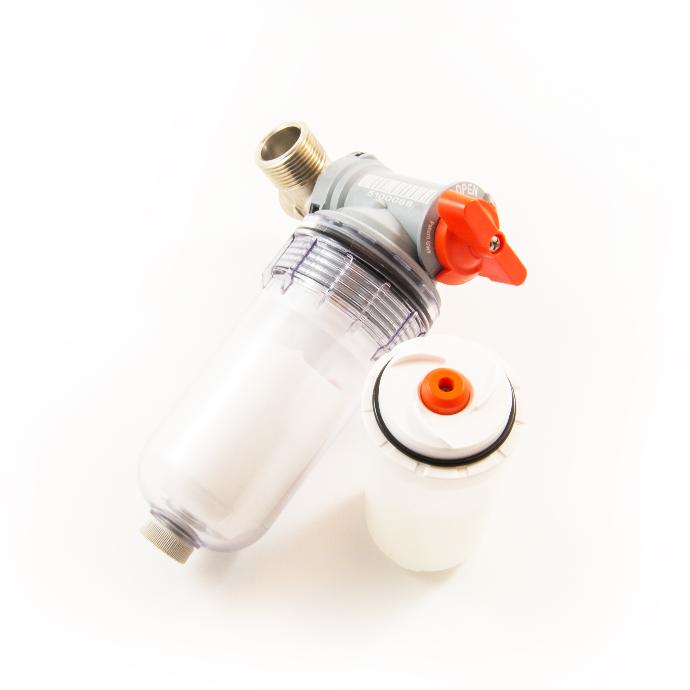 Duo protection
Combine Opticalc & Optifiltrex and enjoy optimum protection. Always install the Optifiltrex upstream of the Opticalc and enjoy even better protection for your plumbing fittings and pipes. Our filter removes suspended dirt particles from the water while the Opticalc eliminates limescale and corrosion.
Optimale bescherming tegen kalk en corrosie
Gebruik deze snippet om uw inhoud in een op een diavoorstelling lijkende indeling te presenteren.Schrijf hier niet over producten of diensten, schrijf over oplossingen.
Vorige
Volgende
What are phosphate minerals ?
Phosphates are compounds of the mineral phosphorus and oxygen, which enables them to be absorbed by living organisms. Phosphate is a natural mineral and essential for life on Earth. OPTICALC uses phosphate minerals in the form of a food-grade additive (polyphosphate), which is widely used in the food industry. The unique dosing mechanism allows a controlled and precise phosphate dose of 3 mg/l (on average) to be added to the water.
For a family of 4 people consuming an average of 120 to 150 m3 of water per year, you will only need 2 to 3 cartridges per year. If the OPTICALC is fitted directly upstream of the boiler, consumption will be considerably lower.
To ensure optimum performance, we recommend that you replace the cartridge at least once a year.
Why phosphate intake is important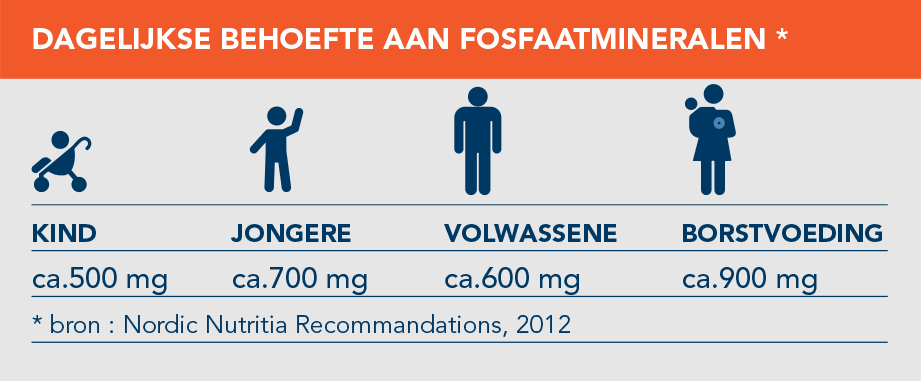 In humans, phosphates are the most important mineral present in the body after calcium. It is essential for our DNA and cell structure, teeth, bones, and proper functioning of our kidneys. It is sometimes referred to as "the all-regulating mineral".
We need up to 700 mg of phosphate minerals daily for healthy metabolism, and women even need up to 900 mg. The addition of phosphate to drinking water from OPTICALC therefore contributes to our required daily phosphate intake.
Phosphates in food products

Phosphate minerals are naturally present in almost all of our food products. Important sources of phosphate include, for example, dairy products, eggs, meat and fish, legumes, and wholegrain products.
Need new cartridges?
Order quickly and easily online.